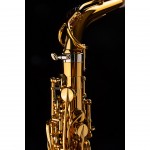 Area Manager voor Nederland, Tsjechie, Hongarije en Polen
Locatie
Nederland
Contactpersoon
Bedrijfsomschrijving voor de vacature Area Manager voor Nederland, Tsjechie, Hongarije en Polen
Henri SELMER Paris is the world's leading manufacturer of high-end saxophones and a major actor in the world of clarinets and mouthpieces, recognized for its traditional and unique know-how.
In order to support the development of the company, we are looking for an Area Manager Nederland, Poland,Czech Republic and Hungary who is responsible for the sales, distribution and marketing of the Henri SELMER Paris instruments, including Saxophones, Clarinets, Mouthpieces and accessories.
The Area Manager will act as a brand ambassador and business partner by executing sales and marketing plans and developing and maintaining a successful dealer network within the territory.
Functieomschrijving voor de vacature Area Manager voor Nederland, Tsjechie, Hongarije en Polen
Responsibilities include
Maintain and develop the dealer network through regularly-scheduled visits, as well as through regular phone calls and electronic communication

Schedule meetings with dealers, participate in events, and assist the dealers on an on-going basis with various areas of their business.

Responsible for new business development via prospecting, qualifying, selling and closing in underdeveloped parts of the territory.

Regular interaction and communication with educators, musicians and ambassadors within the territory.

Develop and execute sales and promotion strategies for the different product families and reach targets.

Develop and maintain prospects, customer and influencer list based on marketing data and other sources for (sales) leads. Maintain customer information in CRM system

Significant amount of travel - company car - within the territory - mostly NL - is required, along with occasional travel for regional events, trade shows and meetings at Selmer's Paris offices
Functie eisen voor de vacature Area Manager voor Nederland, Tsjechie, Hongarije en Polen
Specific Job Knowledge, Skills, and Abilities
The right candidate must be comfortable selling musical instruments to qualified dealers and cultivating relationships with musicians, educators, and prospective customers.




You have at least 5 years' experience in an Area Manager role and have excellent sales and prospecting skills. You are highly effective when it comes to time management, planning, and have multitasking ability. You are able to thrive in both a team environment and individually.




You have a true passion for music and musicians.




This is a role for a high-energetic, dedicated, hardworking and passionate individual who takes real pride in his/her work, the brand he/she works for and enjoy working with autonomy.




You will be offered in return true ownership of your territory and recognition for your achievements. With a competitive salary this is a great time to join this very exciting business.




Languages : English good, German and or French appreciated
Arbeidsvoorwaardenvoor de vacature Area Manager voor Nederland, Polen, Tsjechie en Hongarije
Interesting package and remote working, more info ? Call Rutger van Drongelen +31653 75 75 75
Applications ONLY to Rutger van Drongelen rutger@jopportunity.nl Feel free to contact him, also during the weekend or after work hours.
Publicatiedatum
24.06.2022
Meer details
Match criteria
Regio
Noord Brabant
Internationaal
Gelderland
Utrecht
Zuid Holland
Limburg
Noord Holland
Consultant